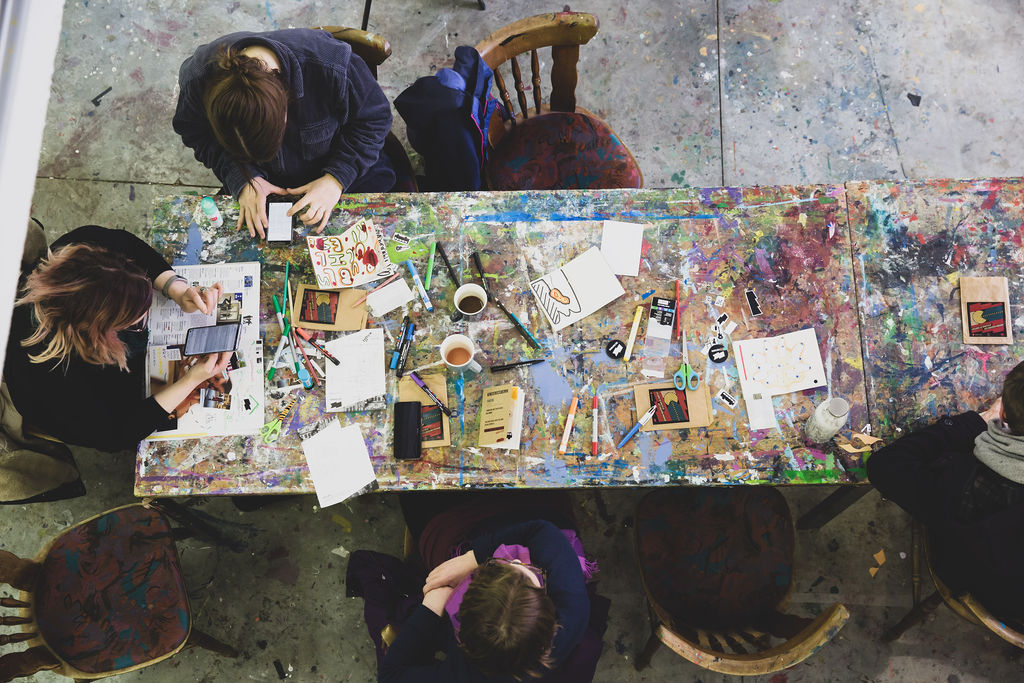 Spaces of Transformation in Arts Education (SPOTing) brings together arts educators from 8 cultural centres around Europe. The project aims to stimulate professional development and knowledge exchange within the field. It also strives to support professionals and evaluate existing practices. The main mission is to strengthen the field of arts education in Europe.
Project objectives
Share and test innovative approaches of reaching children and young people with different barriers from participating in the arts – be it disabilities, intercultural or interfaith differences, language barriers, social or economic issues.
Be a catalyst for cooperation between the participating centres so that the knowledge transfer is put into concrete actions.
Work closely with a researcher who will make case studies and support the exploration and development of evaluation methods and practices which will benefit the field of arts education.
How will the project work?
Throughout the project each center will carry out a testbed exploring new approaches to their arts education activities. In a series of meetings in the form of seminars the results of the testbeds will be shared among the participants.
Sharing working methods and results will provide arts educators with new tools. It will encourage them to develop their own methods and ideas. More empowered and professionally-equipped educators will mean better arts education programmes and a stronger field. In addition, documentation will help gain recognition and necessary support within local communities.
A researcher will follow the progress of the project and evaluate its results. This way we will be able to emphasise the valuable knowledge, experience and methods that arts educators possess. In the end, the research findings will be available in the form of case studies. These case studies will be widely shared and freely accessible to everyone interested in the field. We also aim to share them with the policy makers in each country of the partner organisations, lobbying for innovative approaches in the field. The idea is to draw attention to the beneficial sides of arts education and its value to society.
SPOTing project is part of TEH Arts Education Hub.
Partner organisations:
Trans Europe Halles – Coordinating partner
A4 – Asociacia Zdruzeni Pre Sucasnu Kulturu
Associazione Culturale Oltre…
Beat Carnival
Brunnenpassage Centre Culturel
Kulturfabrik
Le Plus Petit Cirque Du Monde
Röda Sten Konsthall
Truc Spherique.
Photo credits
Frank Meiers
The following project is co-funded by the Erasmus+ Programme of the European Union.