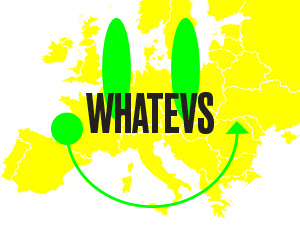 Join us at our monthly meet-ups. Get to know what EVS is, meet volunteers and share ideas & experiences and have a good time together. It's a first event from our new event series organized by our EVS-volunteers. The goal of this series is to first network foreign EVS-volunteers in Slovakia together with their coordinators and offer them space for regular meetings on monthly basis. We also would like to connect these volunteers with young local people, Erasmus students and other people who are interested in volunteering and culture to spread the first-hand information about volunteering among them.
PROGRAM
15.30
〰️ shared international 'lunch'! Prepare some traditional food from your country, or just bring some other food to share with each other.
17.00
〰️ crochet workshop – How to crochet better than your grandma! If you want join, you can sign up in the form below. There's a maximum of 10 participants, so be quick to sign up.
〰️ For those not interested in crocheting, we will also play some (board)games and have a jam session, so feel free to bring your music instruments and your favourite games.
19.00
〰️ you can also look forward to afterparty!
DJ – TBA
✌️✌️✌️
For this first event is the most important just to meet, feel good, have fun and launch a new tradition of regular meet-ups in A4!
If you're not living in Bratislava, you can stay in A4 for the night. Just bring your sleeping bag (and mattress is recommended)!
If you would like to stay for the night, please let us know and sign up in form!
✌️✌️✌️
Here you can sign up for workshop and accomodation:
http://bit.ly/2CoVsKK
We are looking forward to meet you in A4!