Out of context: DJ Conquistador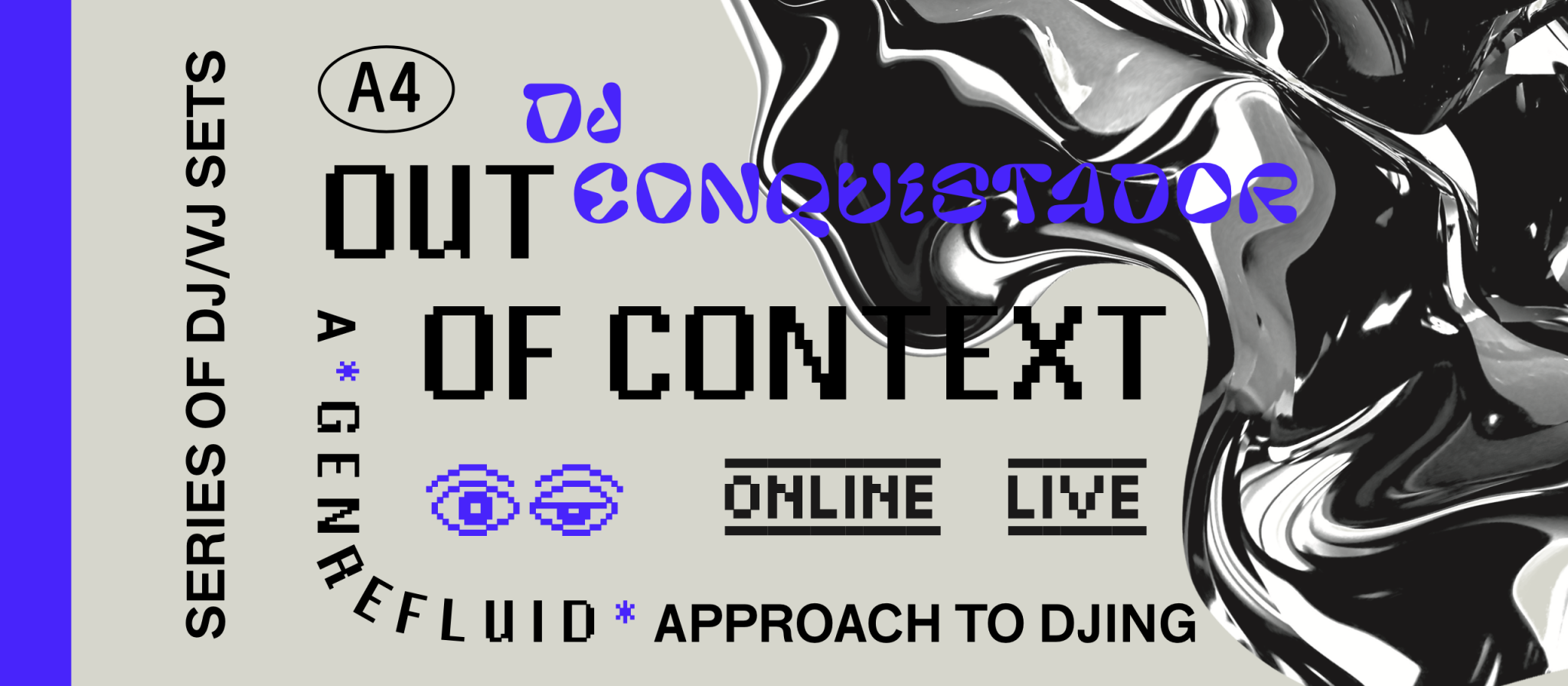 Series of genrefluid audiovisual mixtapes & performances provided by the A4 community 
Playing and experiment with formats and everyday tools. Connecting through the internet because what else is there to do 
First performer of the series will be DJ Conquistador.
Dj Conquistador is a part of current EVS crew of A4. He explores the world's biggest media archive (OMG IS THE INTERNET) to bring you an involuntarily disgusting performance. A completely stupid approach to the sacred art of pushing buttons.
"Sometimes it gets really boring" – PEOPLE
"How the f*ck did I end up here" – Some other individual
"Guy was probably drunk or something I didn't understand it." – DJ Conquistador
Event will be streamed through Mixcloud and A4 website, links will be added a few hours before the event.