entry: 8€ presale/ 10€ at the venue / 5€/7€ students / 0€ seniors, ZŤP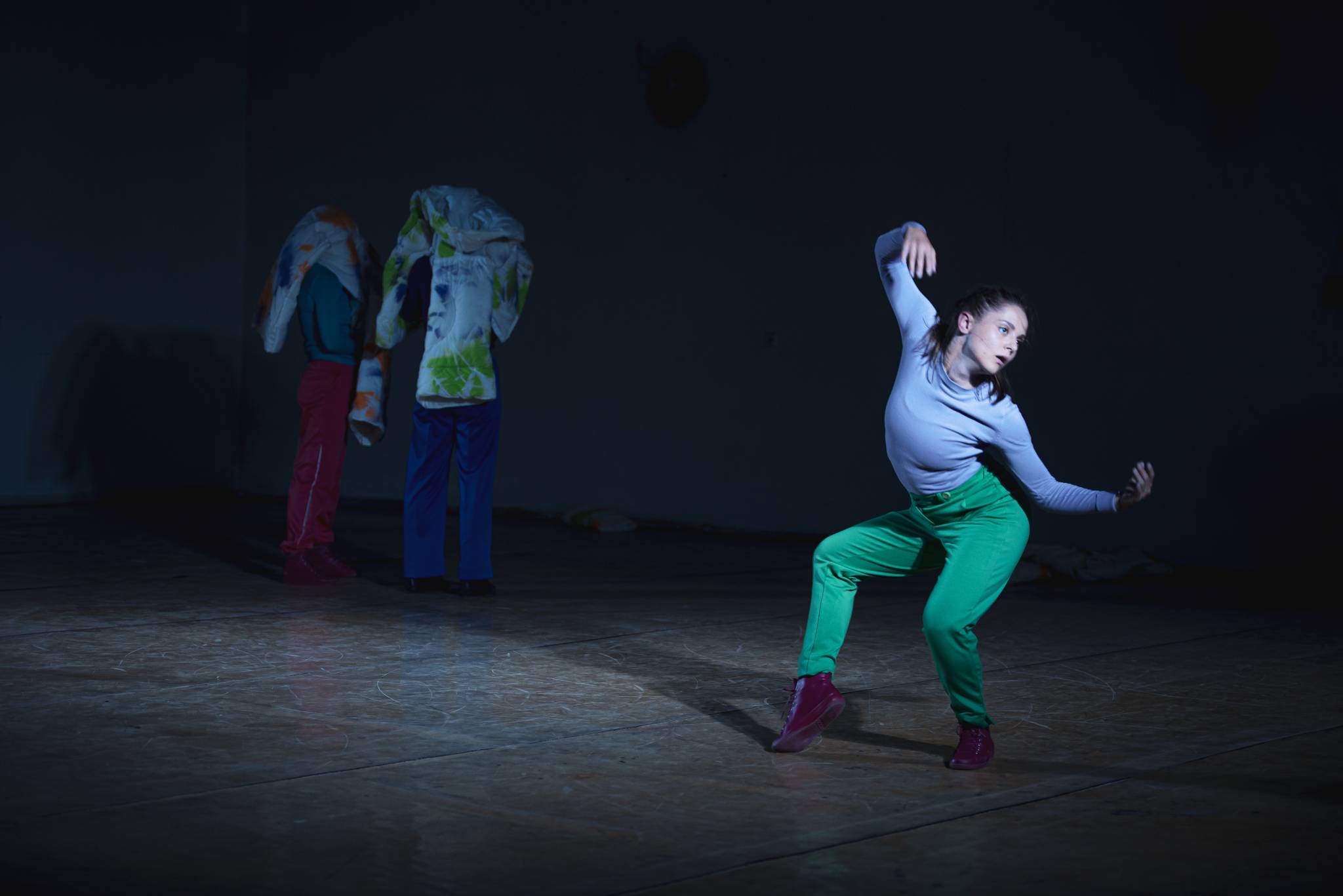 Can we treat each other more fairly? Living art is a space for various questions related to injustice within the society. Three women show what it means to be limited, silenced or categorised.
When will we truly realise the importance of discussing the issue?
Have you got enough space? Are you comfortable here? What is it like to be the centre of attention? What do you want to say? Does anyone care about what you have to say? Do you have to raise your voice to be heard? How are you? Can I share this space with you? Am I treating you fairly? Why are you so serious? What does it mean to be respected? How long do you want to wait? Would you speak up if someone challenges you? Can you manage it yourself? Whose shoes are you walking in right now? What about the protocol? What can be done with it? Can we find a solution?
RADOSLAV PIOVARČI is a dancer, performer and choreographer. He has been active on the international scene of contemporary dance and physical theatre since 2009. He has collaborated with such creative artists, theatres and ensembles as Lenka Vágnerová & company, Staatstheatre Kassel, Studio dance, Total Brutal company, Verte dance, Veronika Riz, Viirus theatre, Artyci dance company, En Knap group, and others. In addition to being a performer on the international scene, he was also involved in original multi-genre work. Since 2009, he has created as author or co-author the productions such as Munnie, Hold Your Breath [Taj dych], Set up, Pra(c)h, out [mimo], Sonnets 2016, 100 Suomi Finland, Tales…, Good day sir, can I help you? Charon. He participated in over 50 projects in various forms of participation as a performer, creative artists or producer.
Performers: Lucia Bielik, Denisa Čiefová, Michaela Králiková
Costumes design: Gabriela Čechová
Music: Nina Pixel
Project initiated and produced by: Radoslav Piovarči
Photos: Archive of Radoslav Piovarči
entry: 8€ presale/ 10€ at the venue / 5€/7€ students / 0€ seniors, ZŤP