Tabačka Kulturfabrik & MOVE Ostrava: Brave new life
entry: presale 9 € / 4 € reduced / at the venue 12 € / 8 € reduced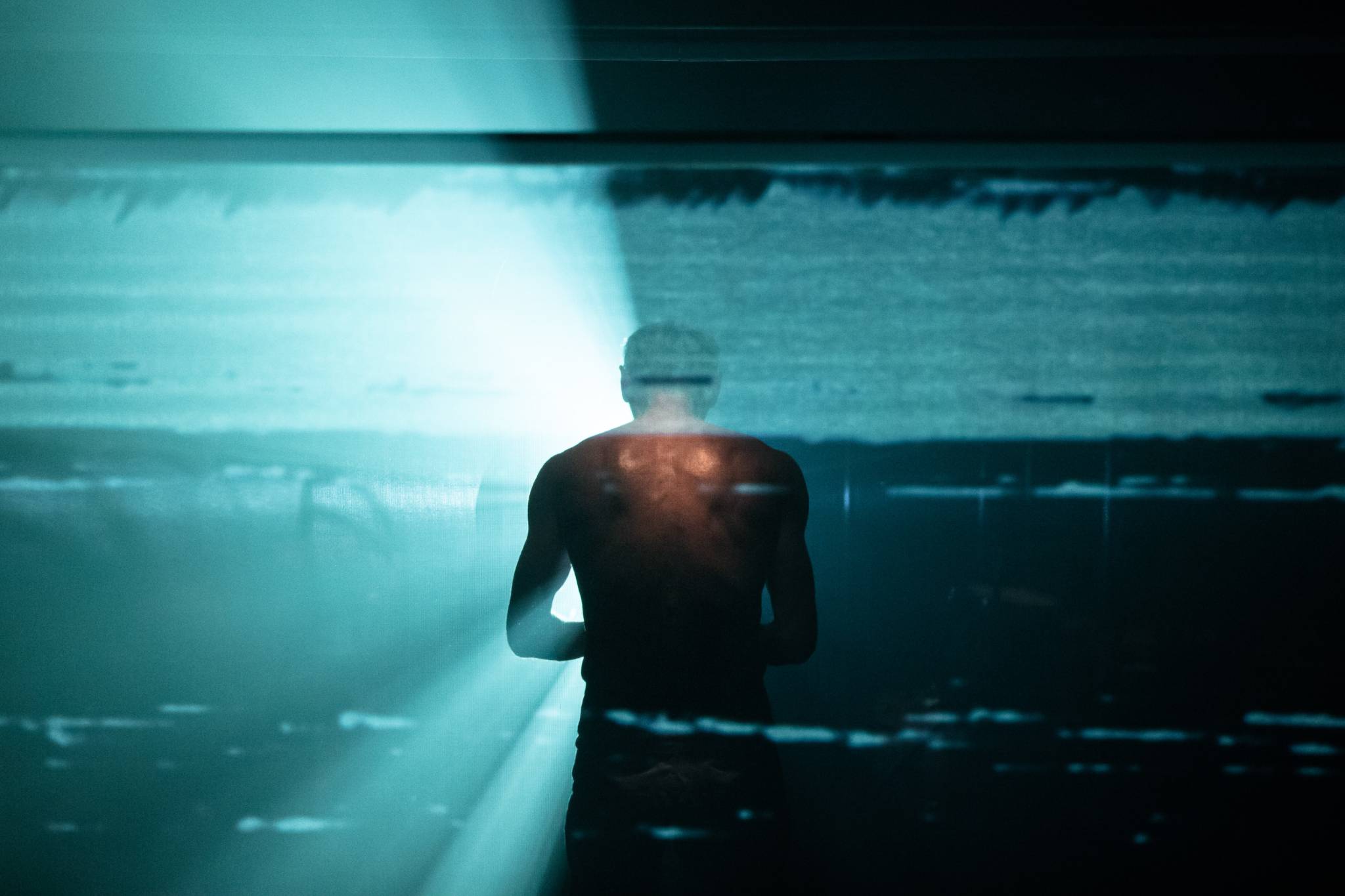 Concept P. Radkoff, text M. Zakuťanská, directed by  J. Vlk, choreography S. Vlčeková, visual design J. Pišek, set design P. Radkoff, light design I. Plavnieks, sound P. Vitt, music L. Pálmai, M. Žilinec, costumes K. Latócky, starring M. Noga, Z. Psotková, J. Ryšlavá, D. Raček, voice M. Šalacha

Do you really want to know the truth? The Ministry of Truth knows it. The Ministry of the Truth will guarantee you a beautiful new life, will save you from desinformation and conspiracies. Because the world is divided into the winners and losers, West and East, North and South, zeroes and ones – and what is not the truth is a lie, or a hoax. 
The human from the mass – Solus, comes to the Ministry of the Truth to find his place in the world. The representative of the Power, Hygiea, and her commando consisting of Troll and Die Machenshaft help him to orientate himself in the search for the Truth in the flood of information in the dual world created by confirmations and rejections of the substantiated or unsubstantiated reports.
Untypical theater text is based on fragments of internet discussions, comments and websites and creates a metatext based on the shitstorm in which one can lose themselves. 
The creation of the play was financially supported by public funding through the Slovak Art Council, Ministry of Culture in Czech Republic, Moravian-Silesian Region and the program of European Union Creative Europe – Shaking The Walls.
entry: presale 9 € / 4 € reduced / at the venue 12 € / 8 € reduced