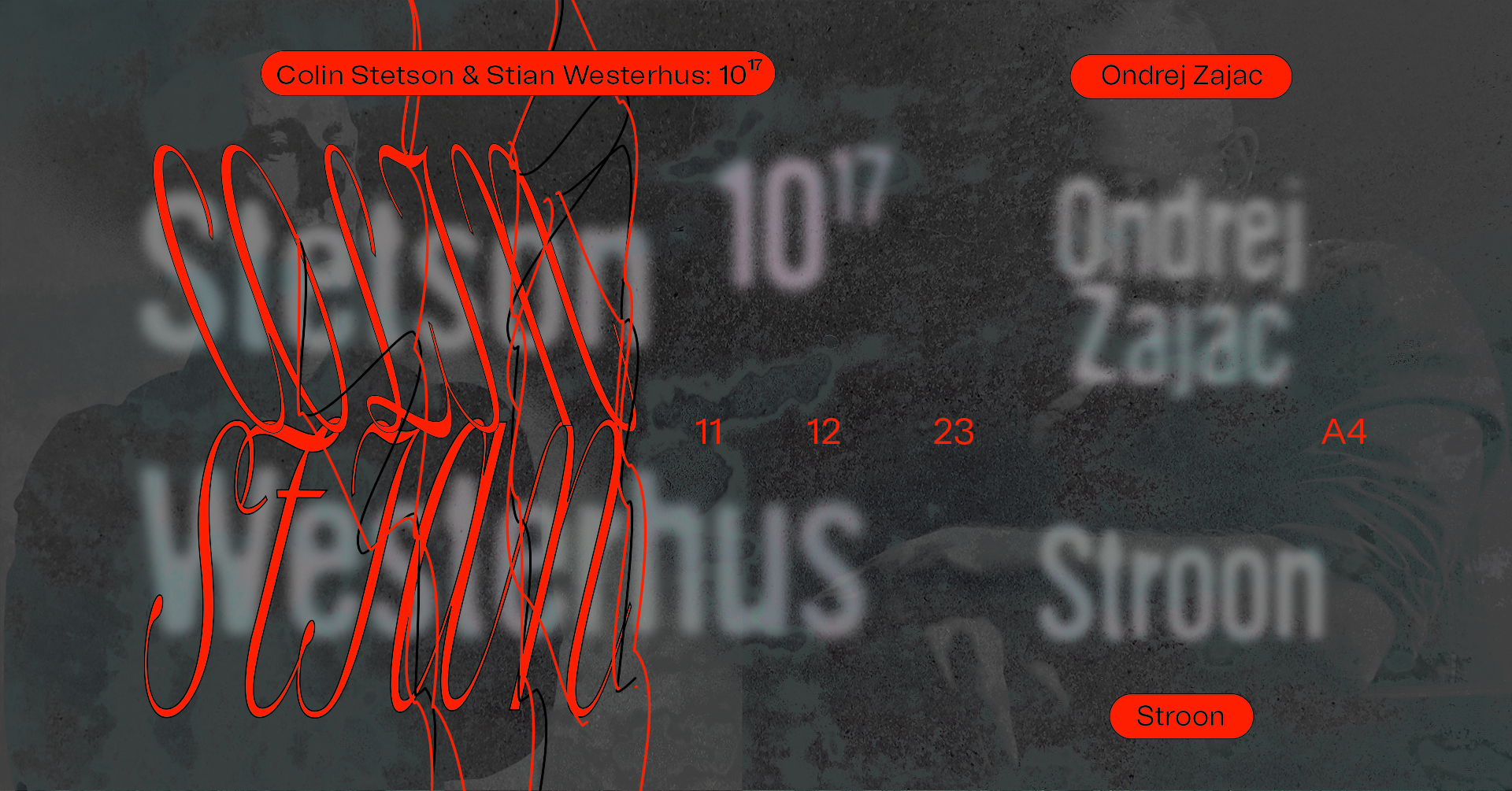 10¹⁷ is the joint project of two giants of avant-garde jazz and experimental music: star saxophonist Colin Stetson and Norwegian guitarist and singer Stian Westerhus. In the winter of 2023, the two musicians will join forces for a tour of Europe.
A saxophonist from an early age, Colin Stetson has built a well-deserved reputation on the jazz and rock scenes as an exceptionally gifted and innovative musician. Well known for his singular approach to live performance, his mastery of circular breathing enables him to blow continuously into his instrument for several minutes at a time. His albums testify to his ability to adapt to all kinds of environments, and he has also composed the soundtracks for numerous films, TV series and video games (Heredity, Texas Chainsaw Massacre, Red Dead Redemption 2, Mayday, etc.).
Equally talented is Stian Westerhus, known for his experimental guitar style. For over twenty years, the Norwegian has been at the forefront of his generation, pushing the boundaries and stretching the perception of our musical heritage. His expressive playing and voice shatter preconceptions about electric guitar and singing, as much as they seduce audiences and critics alike.
The introduction of the evening will belong to the prominent local duo: Ondrej Zajac and vibraphonist Dalibor Kocián (also known under his producer name Stroon) and their deep dive into liquid minimalism.
Supported from public funds by Slovak Arts Council and the city of Bratislava.