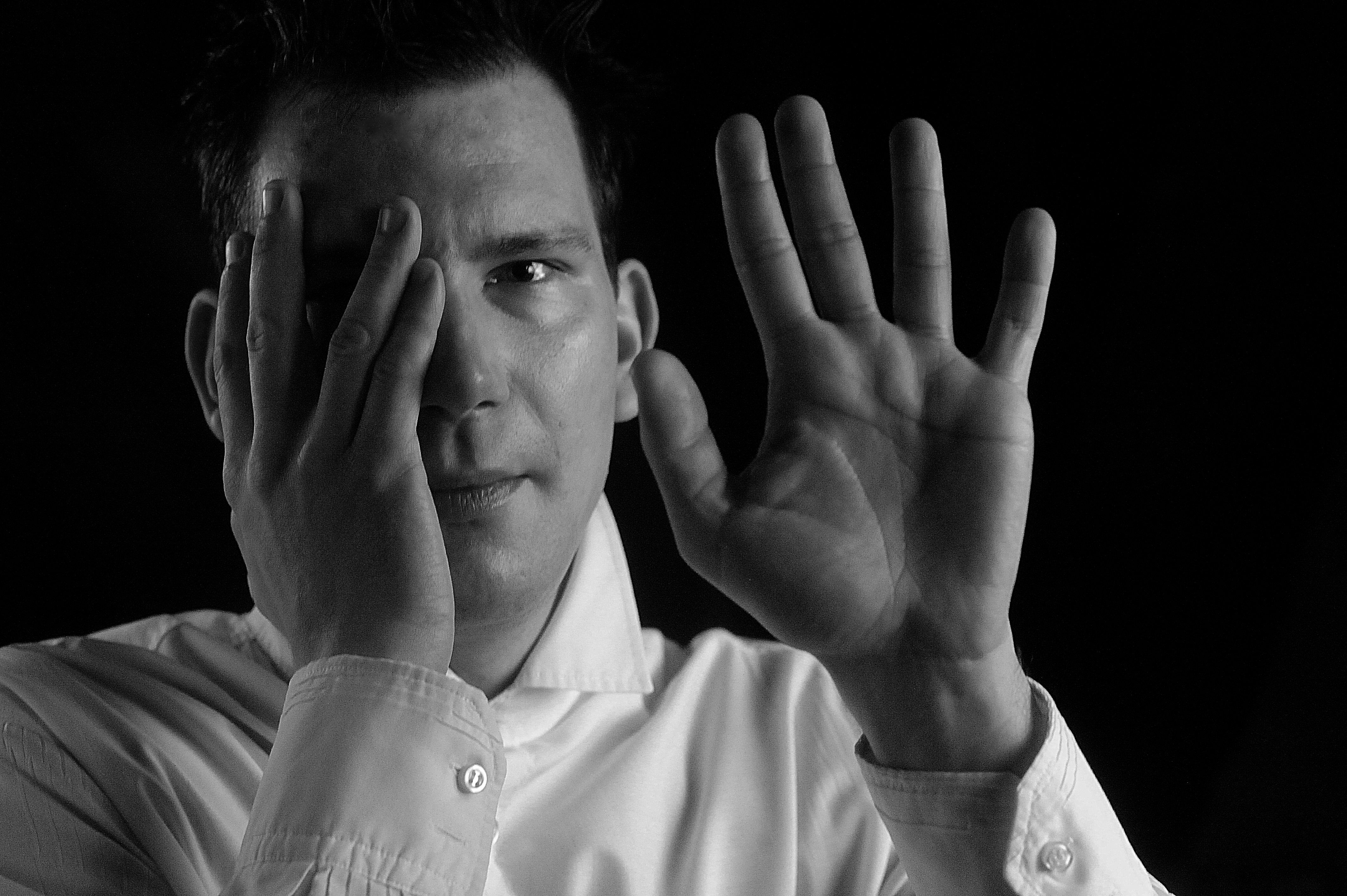 Born in Poznan, Poland | Composer
Jakub Krolikowski growed surrounded by music : " In the 90s in Poland, people often listened to music very loudly in the street, opened the windows of houses, so that it was inevitable to not hear it. "  JK. His dream was to become composer, and his family helped him to reach this goal. He creates and performs music for aesthetic satisfaction and metaphysical reflection of listeners, by being inspired by natural forms and the wisdom of ancient ancestors.
Improvised music | Futuristic jazz
A composition between Polish inspirations and Slovak film makers :
Jakub Krolikowski chose Slovak artists to create with as Slovakia is a country neighboring Poland : " […] as Slavs we have a common heritage, a very similar language since our ancestors, a similar history […] and I'm interested how in our common area of the Visegrad zone, musical culture and art in general are shaped, especially after 1989. […] I believe that more Slovak-Polish projects and artistic cooperation should be organized, and knowledge of the cultures of these countries should be broader, in spite of media stereotypes. " JK.
Art | Love | People
A composition between animated films and live music :
Animated films : Katarína Kočanová, Agáta Bolaňosová, Petra Heleninová, Martina Mikušová, Ivana Šebestová, Marek Jasaň, Martin Smatana, Vladimír Král, Slavo Turanec

Live music : Alexander Platzner, saxophone | Jakub Krolikowski, piano/electronics
Jakub Krolikowski is inspired by many polish musicians and others as Krzysztof Komeda, Krzysztof Penderecki, Karol Szymanowski, Tomasz Stańko, George Crumb, Olivier Messiaen, John Zorn and Masada, Clint Mansell, Thomas Ades, Autechre, the Prodigy, the Chemical Brothers, Ryoji Ikeda.
His inspiration comes also from the dance theatre of Ewa Wycichowska, the performances and installations of Paweł Althamer, the Slovak choreographer Milan Loviška, the theatre of Jerzy Grotowski's, the paintings of Stanisław Ignacy Witkiewicz and the sculptures of Władysław Hasior.
" Mixing art is inspirative, because when we blur the genre edges across, we still don't know what will happen, it's a continuous experiment, and because of the collision of paradoxically different genres and personalities of artists, amazing new qualities can come out. Just like the forest is always the same but each time looks differently and each its element is unrepeatable. " JK.

Alexander Platzner :
Saxophone player and composer | Bratislava
" When I heard him playing for the first time, I knew immediately that I wanted to play with him ! Alexander is very talented, has great imagination, great hearing and excellent technical skills, in addition he likes experimental music very much, which is uncommon among musicians. " JK.
An article based on the interview with Jakub Krolikowski.
Concert 02.10.2019 | 20:00